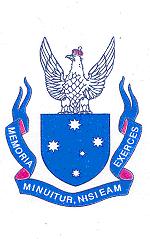 ---
Polish Museum and Archives in Australia
Muzeum i Archiwum Polonii Australijskiej

---
The Polish Museum and Archives in Australia was established in 1991 as an initiative of a number of people who saw the importance of collecting and preserving historical materials that reflected the individual and community life of Polish immigrants living in Australia. The organisation was incorporated in 1992.
The aims of the organisation are to:
Collect and preserve documents, medals, objects, photographs and other materials that have historical significance to the Polish community and the wider community in Australia.
Make materials available to members of the general public and academics for research and other activities, such as exhibitions.
Work cooperatively with organisations that have similar goals.
Publish reference materials and books about the history and experiences of Polish immigration to Australia.
Seek support for the Polish Museum and Archive's activities from mainstream, government and non-profit organisations and individuals.
Current Activities and Projects
The Polish Soldier Migrant Project:
In 1947 and 1948 Australia accepted a very specific Polish migrant. Over 1,500 former members of the Polish military based in the United Kingdom arrived in Australia aboard the "Asturias" and the "Strathnaver". These men represented various military services including the Carpathian Brigade, the Air Force, Armoured Division and the Second Corps. A sizeable number worked on the Hydro-Electric Scheme in Tasmania; but many were sent to various parts of Australia. These men were vital to the establishment of Polish community structures in the following decades. They also represent a significant prelude to the massive post-war Polish migration from the displaced persons camps scattered throughout Western Europe.
The Polish Museum and Archives in Australia is seeking to document this unique group of Polish soldier migrants in the form of a publication and is currently conducting research. You can register your details here.


Collections Project:
The Polish Museum and Archives continually seeks significant objects, documents and photographs that relate to the story of Polish post war migration experiences. It would be a lost opportunity to make our mark on the multicultural mosaic of Australia and for our own sense of cultural identify, if we were to lose these treasures, just because their true significance was not recognised at the time.

Oral History Project:
The post-war Polish immigrants are today our senior citizens. It is therefore important to document the experiences of these early pioneers. Such experiences include:
Pre-war life.

War-time experiences.

Early life in Australia - life in migrant hostels, the two-year work contracts.

Establishing homes, community structures and cultural life.

Reflections on Polish migrants' lives today.
It is vital that these stories be recorded and passed down to future generations of Polish Australians. They should also be documented as part of the greater multicultural Australian experience.
If you would like to donate an object to the collection, please
contact
the President,
or fill in the form here.

If you would like to share your story as part of our oral history programme,
please
contact
the President,
or fill in the form here.
If you would like to make a financial donation please forward your cheque or money order to the
Polish Museum and Archives in Australia
, or direct deposit to BSB 063100, account no 1020 3665, name of account:

Polish Museum and Archives

.